Do you have an idea for an event to collaborate and develop? Contact us! 
---
Student Fall Writing Series
Join us for collaborative writing time facilitated by Brittney Pond on the third Friday of each month from 9am-11am PT for just one session or all three this Summer! REGISTER HERE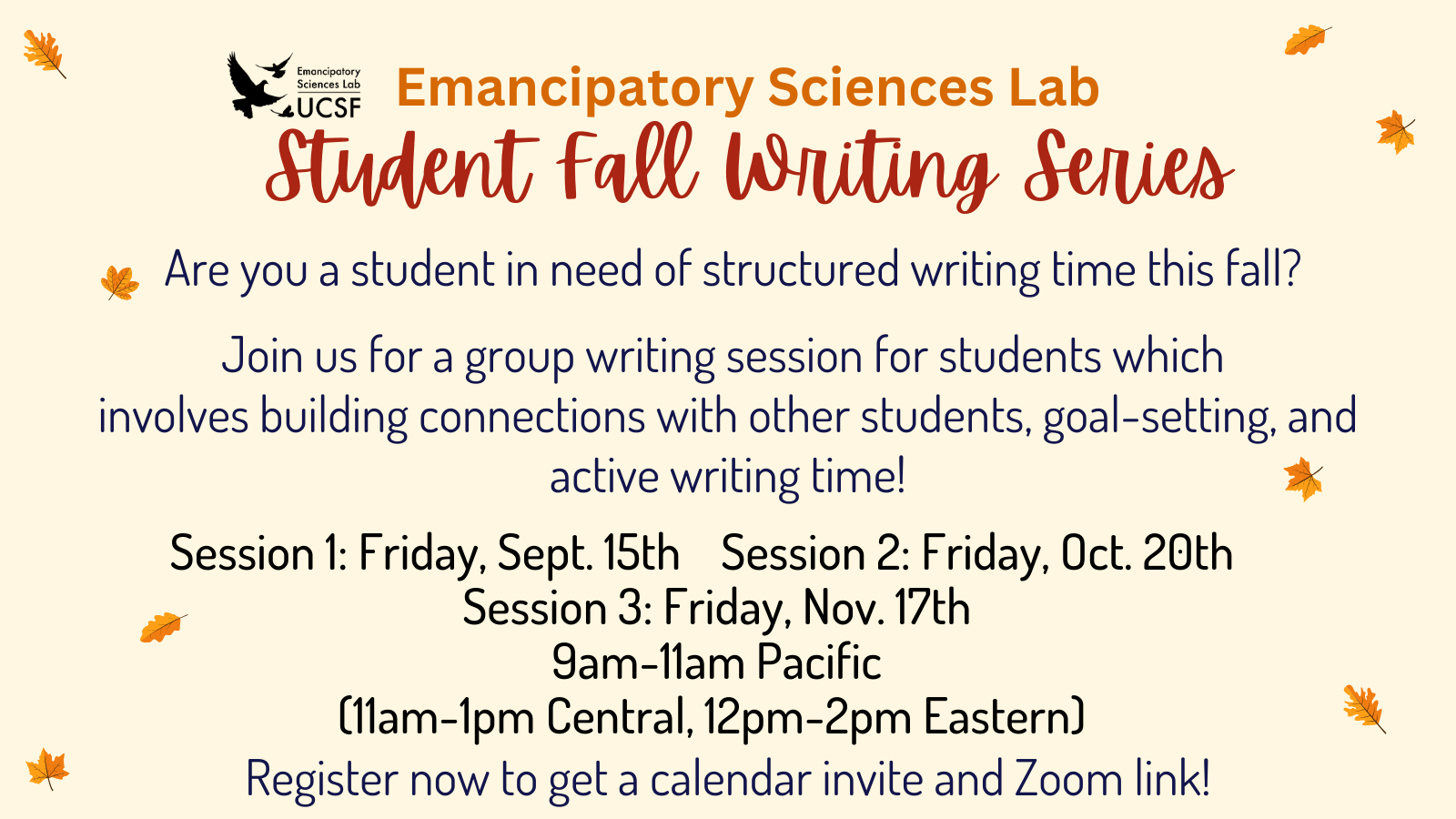 ---
Join us for a reception!
Co-hosted by the UCSF Emancipatory Sciences Lab and Routledge Aging & Society Book Series
WHERE: Meeting Room 1, Tampa Marriott (505 Water Street)
WHEN: Friday, November 10
TIME: 6:00 - 7:30 PM Eastern 
Look for your reception hosts!