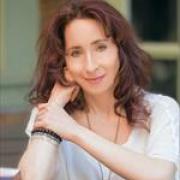 Elissa Epel, PhD
Elissa Epel, Ph.D, is a Professor, and Vice Chair, in the Department of Psychiatry, at University of California, San Francisco. Her research aims to elucidate mechanisms of healthy aging, and to apply this basic science to scalable interventions that can reach vulnerable populations. She is the Director of the Aging, Metabolism, and Emotions Center, and the Consortium for Obesity Assessment, Study, & Treatment, (COAST), and Associate Director of the Center for Health and Community. She studies psychological, social, and behavioral pathways underlying chronic psychological stress and stress resilience that impact cellular aging. She also studies the interconnections between stress, addiction, eating, and metabolic health. With her collaborators, she is conducting clinical trials to examine the effect of self regulation and mindfulness training programs on cellular aging, weight, diet, and glucose control. She co-leads studies funded by NIH (NIA, NIMH, NCCIH, NICHD, and NHLBI) including a Stress Network. For ten years she led a UCOP multicampus center on obesity. She is involved in NIH initiatives on role of stress in aging, and on reversibility of early life adversity, and Science of Behavior Change. She is the President of the Academy of Behavioral Medicine Research, and co-chair of the Steering Council for Mind & Life Institute, and co-lead of the UCSF Task Force on Climate Crisis and Mental Health. She is involved in interventions for climate distress and activation.
Epel studied psychology and psychobiology at Stanford University (BA), and clinical and health psychology at Yale University (PhD). She completed a clinical internship at the Palo Alto Veterans Healthcare System. Epel has received several awards including the APA Early Career Award, the Academy of Behavioral Medicine Research Neal Miller Young Investigator Award, and is a member of the National Academy of Medicine. She was named Innovator of the Year by McLaughlin group and received the 2017 Silver Innovator Award from the Alliance for Aging Research.
Her research has been featured in venues such as TEDMED, NBC's Today Show, CBS's Morning Show, 60 minutes, National Public Radio, New York Times, Wall Street Journal, Wisdom 2.0, Health 2.0, and in many science documentaries. She co-authored "The Telomere Effect" (2017) with Elizabeth Blackburn, a NYT bestseller under the category of Science.